Pre-orders and first week sales are immensely valuable to authors and publishers because they signal to booksellers that there's demand for the book. If you pre-order Jade War or buy it within its first week of release, I'll send you a signed bookplate, a postcard of the Green Bone oath, and a vinyl No Peak clan sticker to show off your clan loyalties!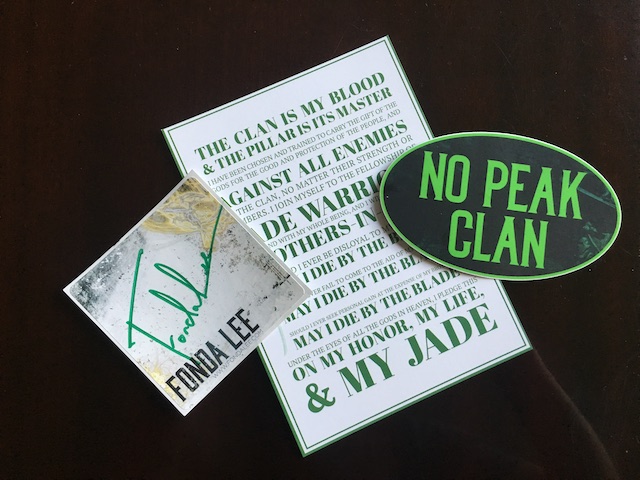 All you have to do is:
1) Rush out and buy a copy of Jade War in any format (print, audio, e-book)
2) Post a selfie (or book photo, or pet photo) with your purchased copy of Jade War on social media (Twitter, Facebook, or Instagram) with the hashtag #JadeWar by July 31. 
3) Email or DM me with a link to your post and your mailing address (anywhere in the world is fine!)
4) Receive your swag! (Allow 1-3 weeks for delivery)